Combine 360° photos and videos into training steps
Take 360° photos or 360° videos of your workplace. Upload them to Evryplace, create the training flow and add the information on knowledge and skills you need your workers to have with texts, graphics and videos through interactive widgets.
Share with your trainees
Publish the ready training into the public cloud with password protection or your server (for on-premise clients). Share with your trainees however you want: Oculus Quest 2 headsets, desktop or any mobile device.*
*Or any headset using WebXR – Oculus Quest is just one of many examples.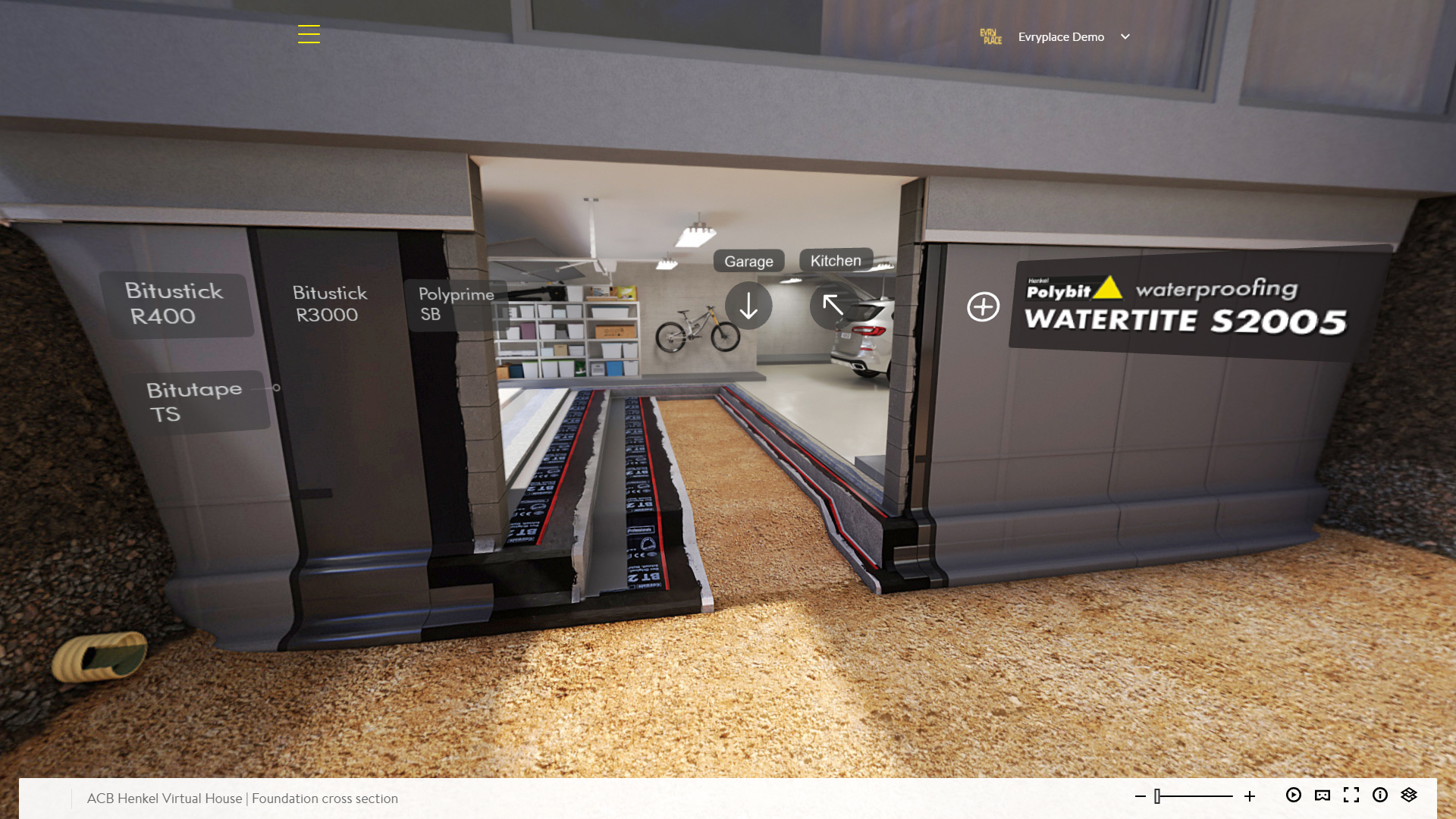 Simple web editor
Versatility and intuitiveness of Evryplace repeatedly prove to work wonders in training use cases as well, helping in introducing new employees, developing crucial competencies and increasing effectiveness and safety in the workplace.
Web & mobile player
Use 360 documentation for tracking construction progress, ongoing repairs and their photographic documentation, Insurance and Visual Merchandising.
Smart API
360 presentation and virtual tours for Commercial, Residential, Construction and Surveying. Thousands of real estate professionals use Evryplace every day to efficiently showcase properties in a way that enchants their customers.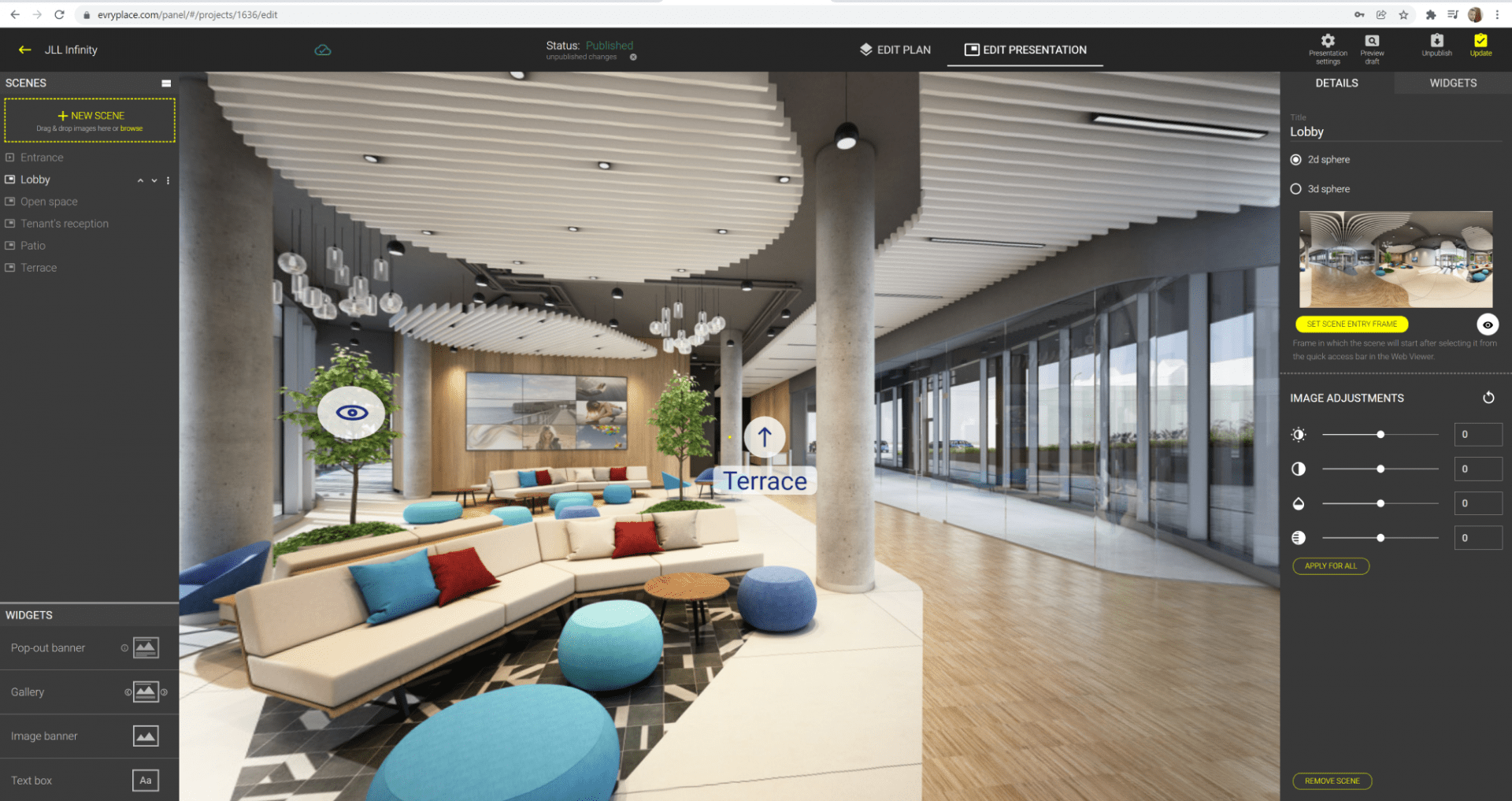 ⭐ Effortless and easy creation process
Upload the 360° photos, renderings or videos, add transitions and informational layer, publish and share.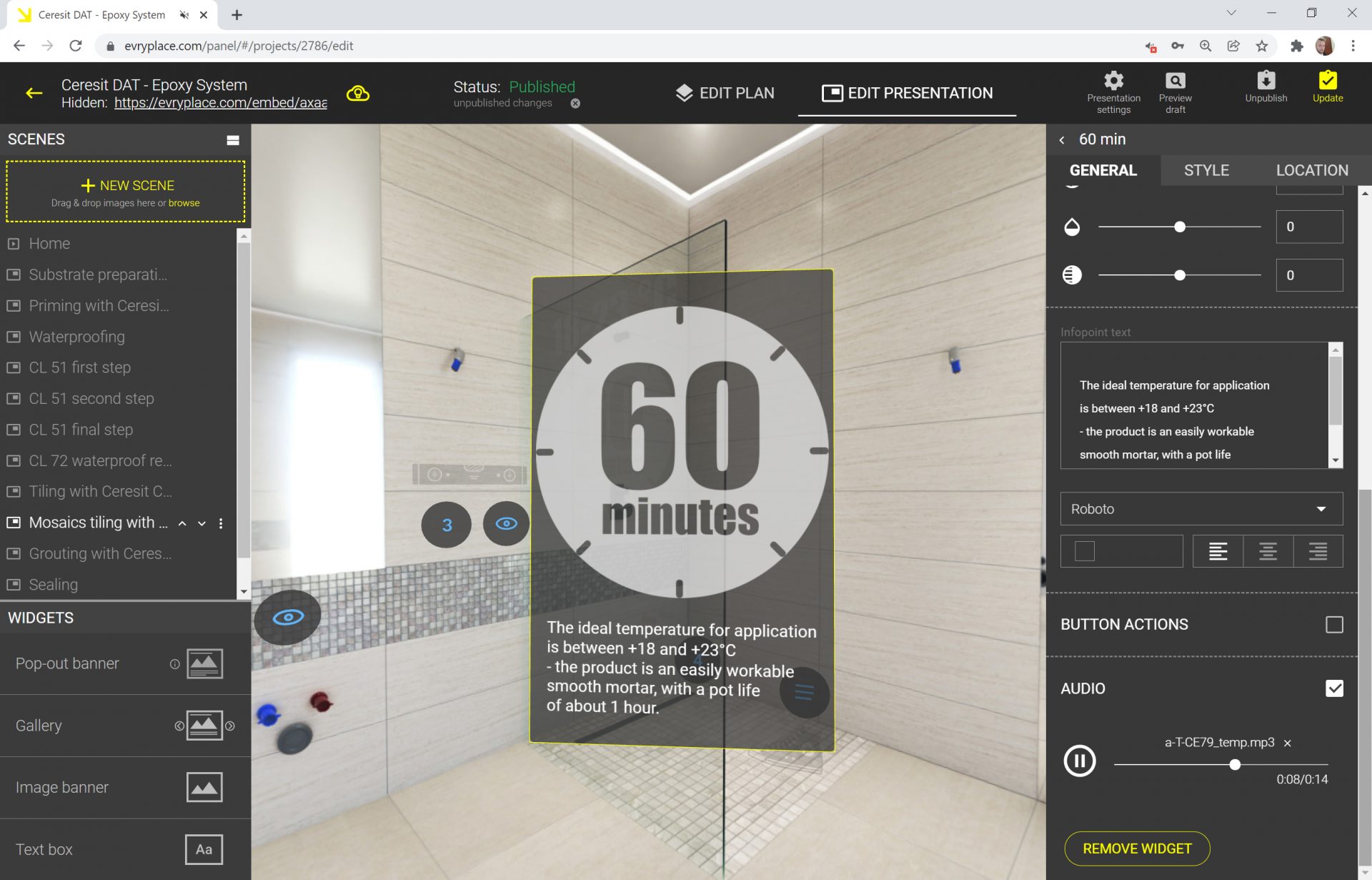 ⭐ Rich graphic and informational layers (widgets)
Add additional information with widgets - upload flat videos, photos and graphics. Combine them with text in Pop-out Banners or create multi-page Galleries filled with your content.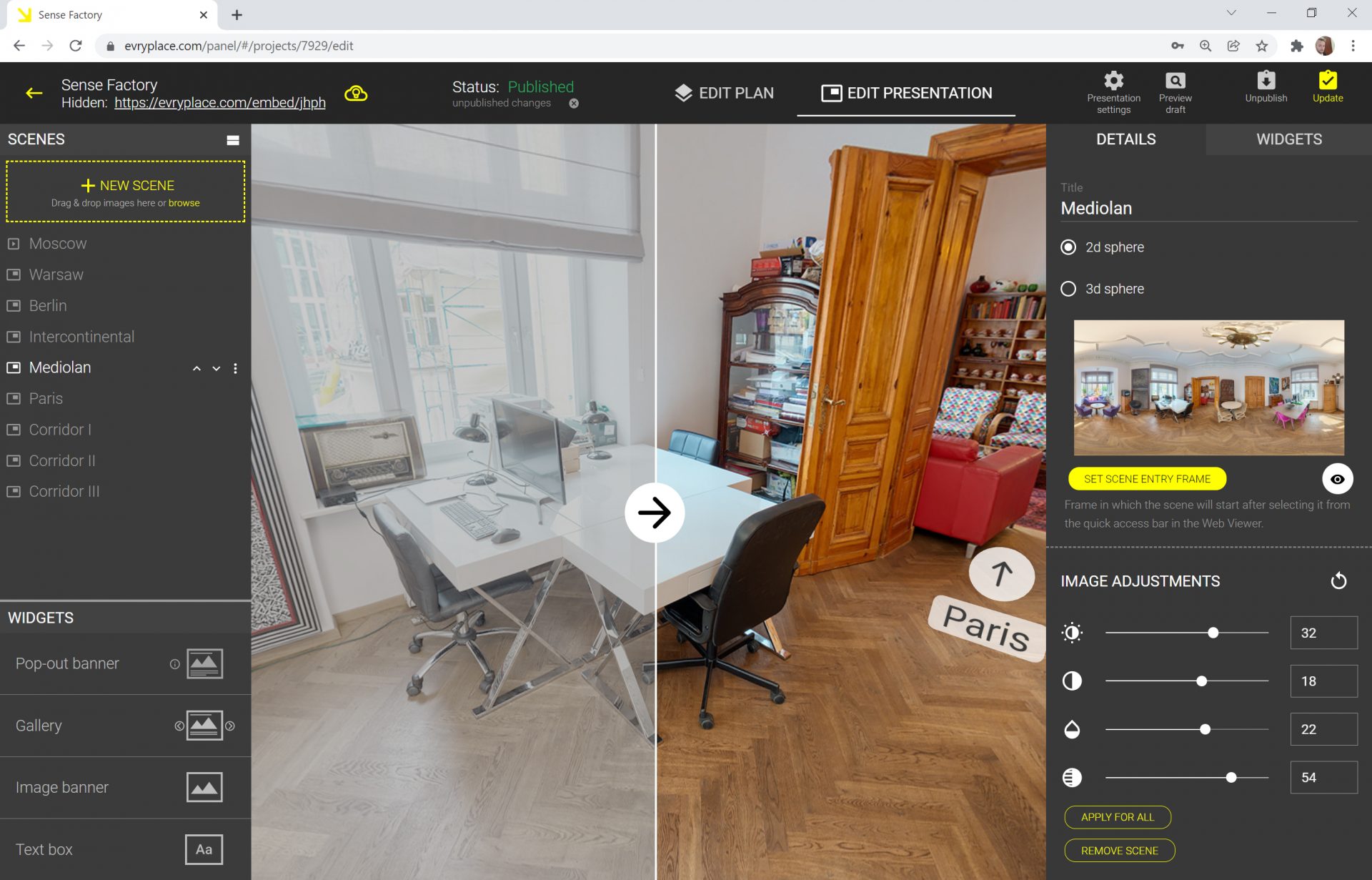 ⭐ Build-in photo editor - enhance your material in a few clicks
Change your 360° photos brightness, contrast, saturation and gamma.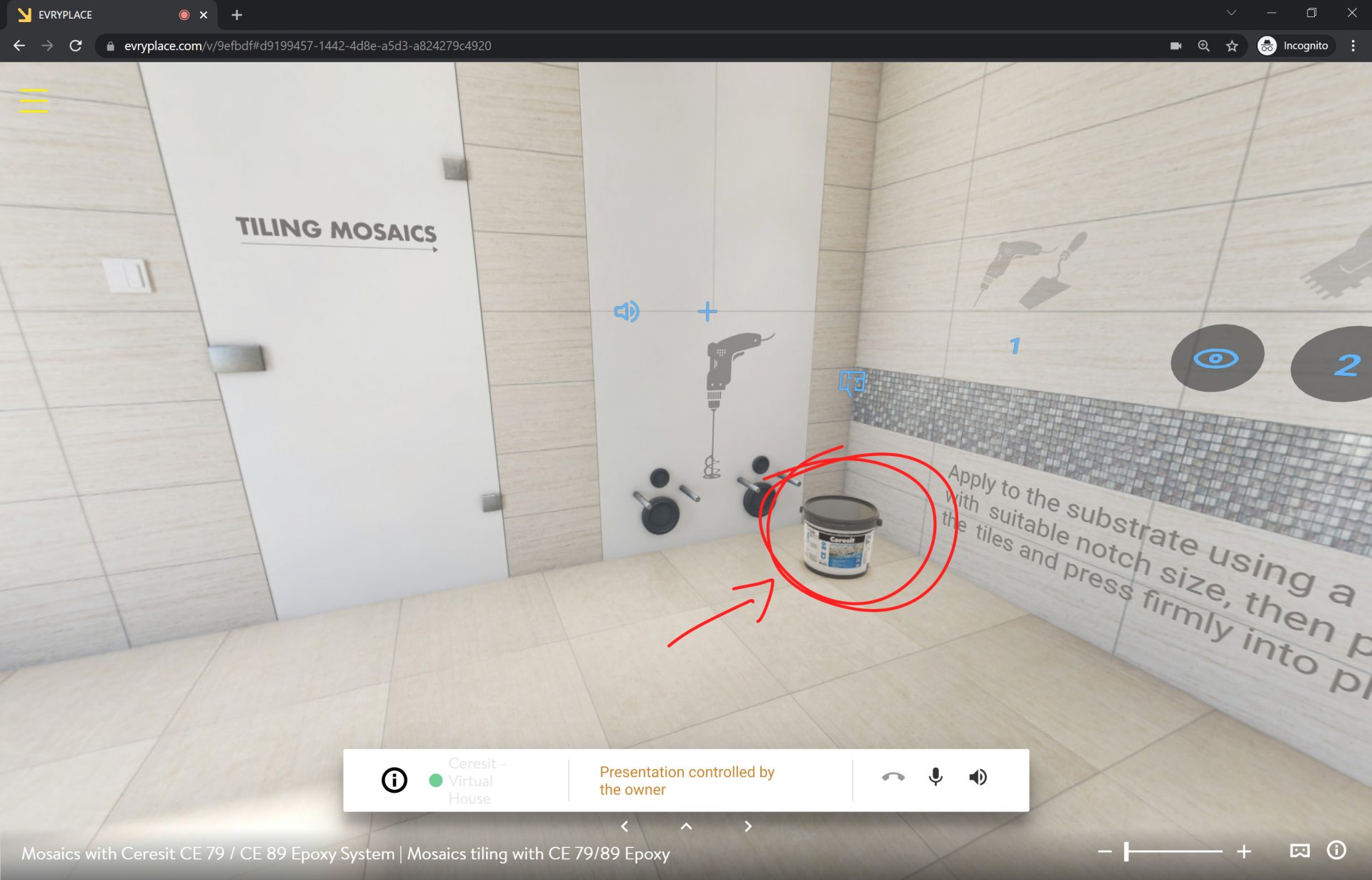 ⭐Co-viewing - enabling virtual 360 meetings and presentations with your clients or employees
Host a meeting in your 360° presentation. Connect with voice connection, use the drawing and ping tools to bring your client's attention to points of interest and communicate effectively. Co-viewing runs much smoother on client's side than screen sharing in a meeting apps.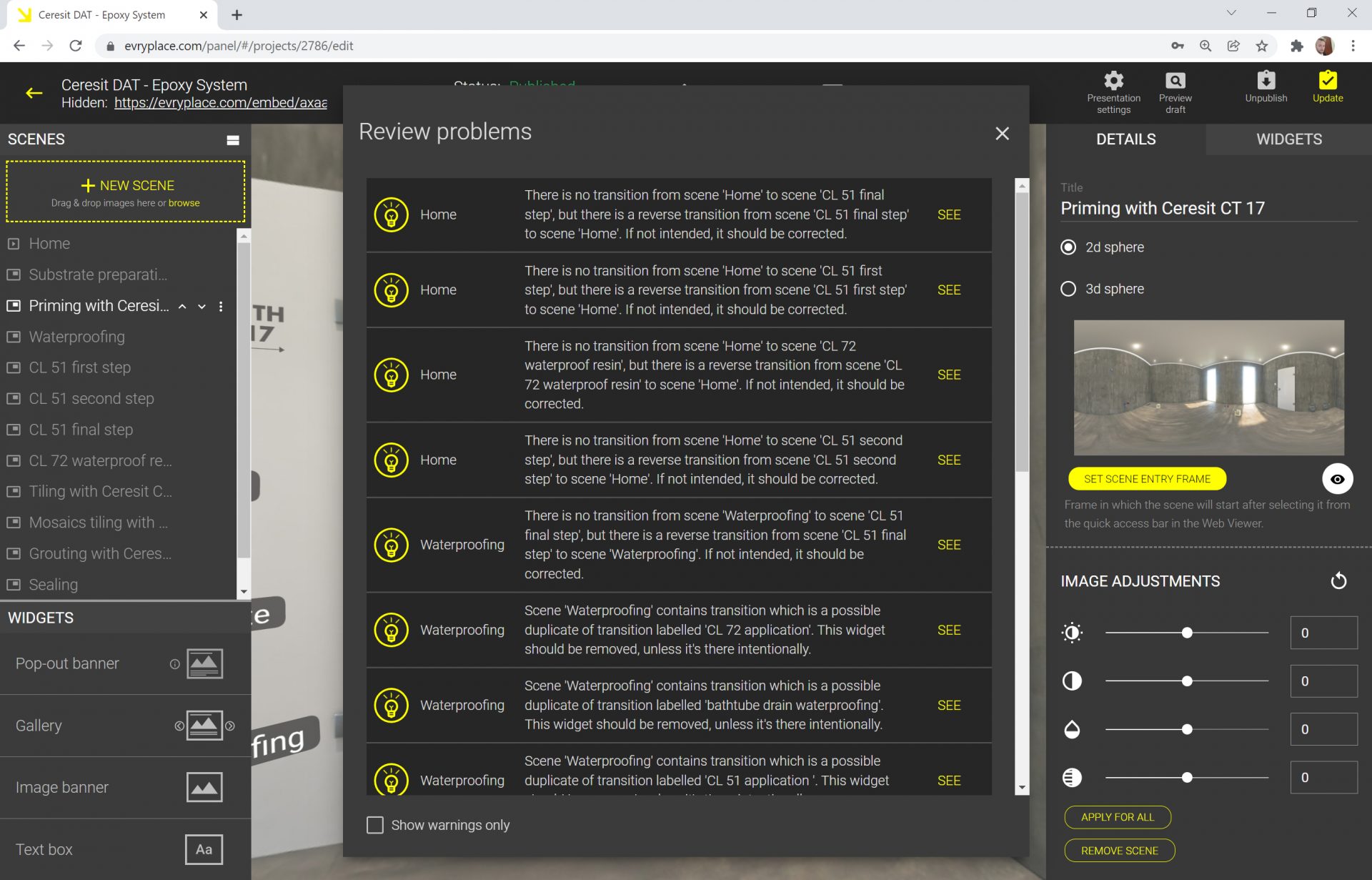 ⭐Validation Assistant helping you to keep the track of how to improve your virtual tour 
It will detect potential problems like missing transitions, unchanged names of the scenes.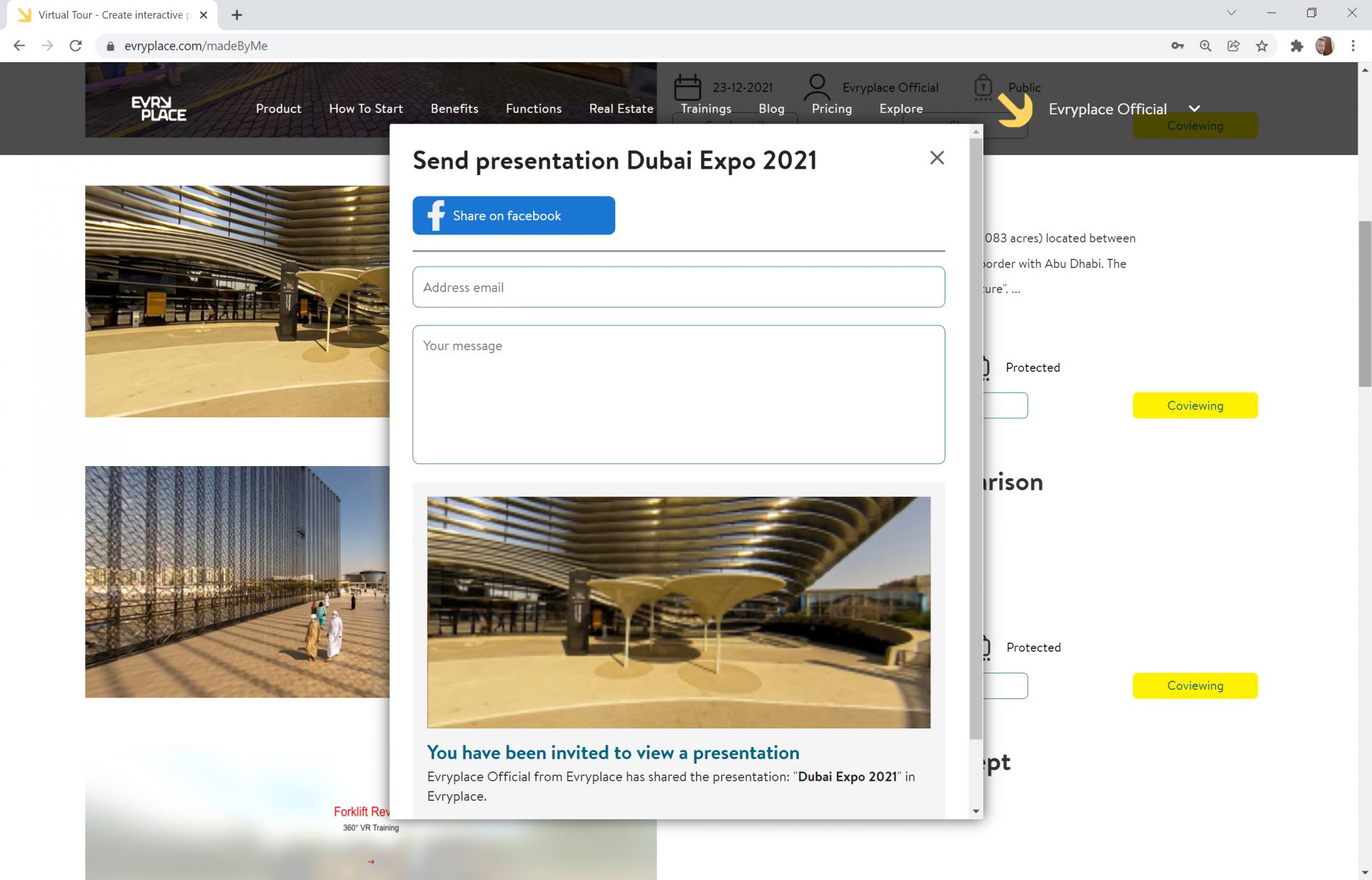 ⭐Accessibility and numerous sharing options 
Share your tours with links, email, embed on your website or host a meeting with Co-Viewing.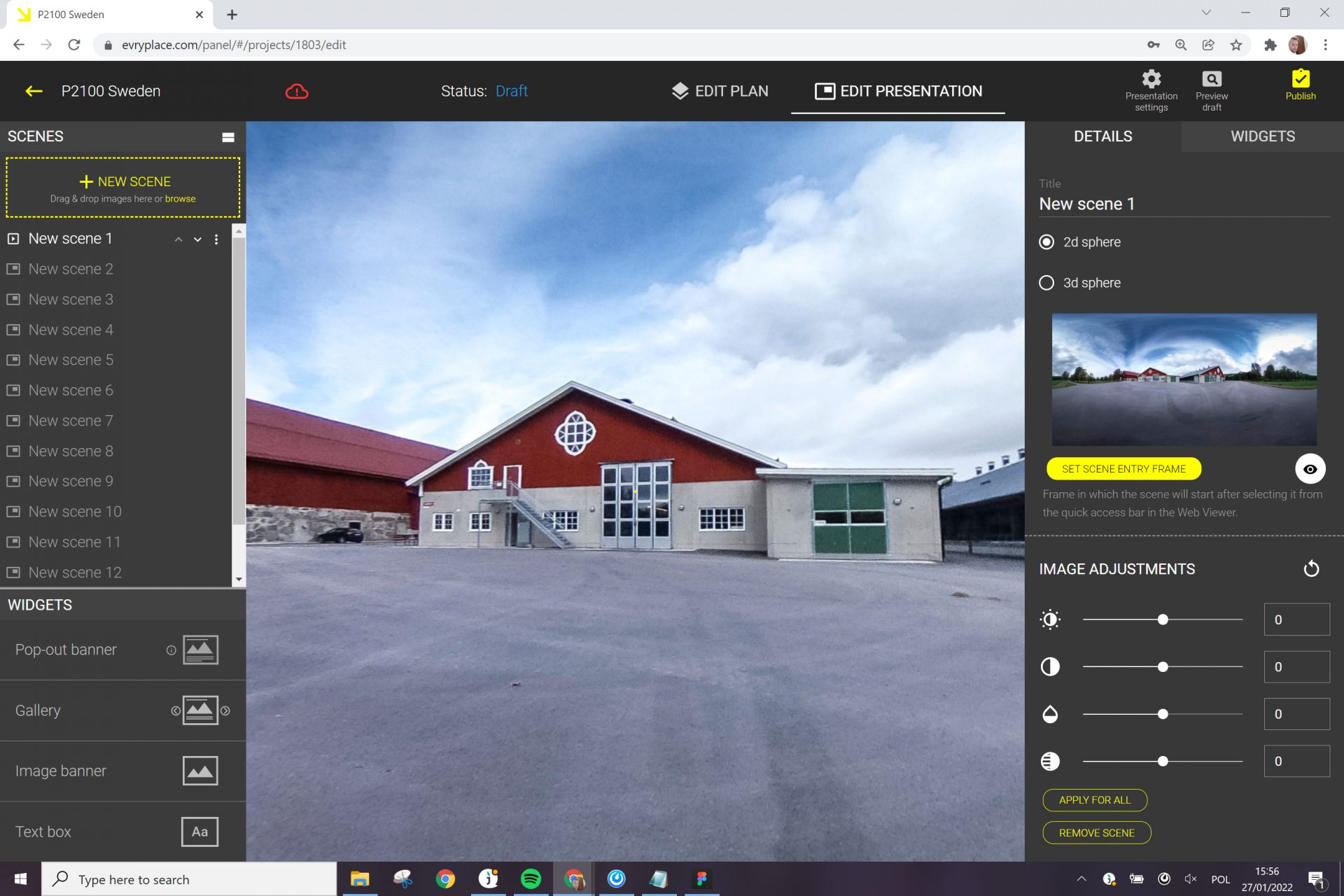 ⭐Ease of implementation with cloud-based version 
All you need is a desktop computer with an internet browser. Log into Evryplace, and build your virtual presentations from anywhere in the world. No installations needed.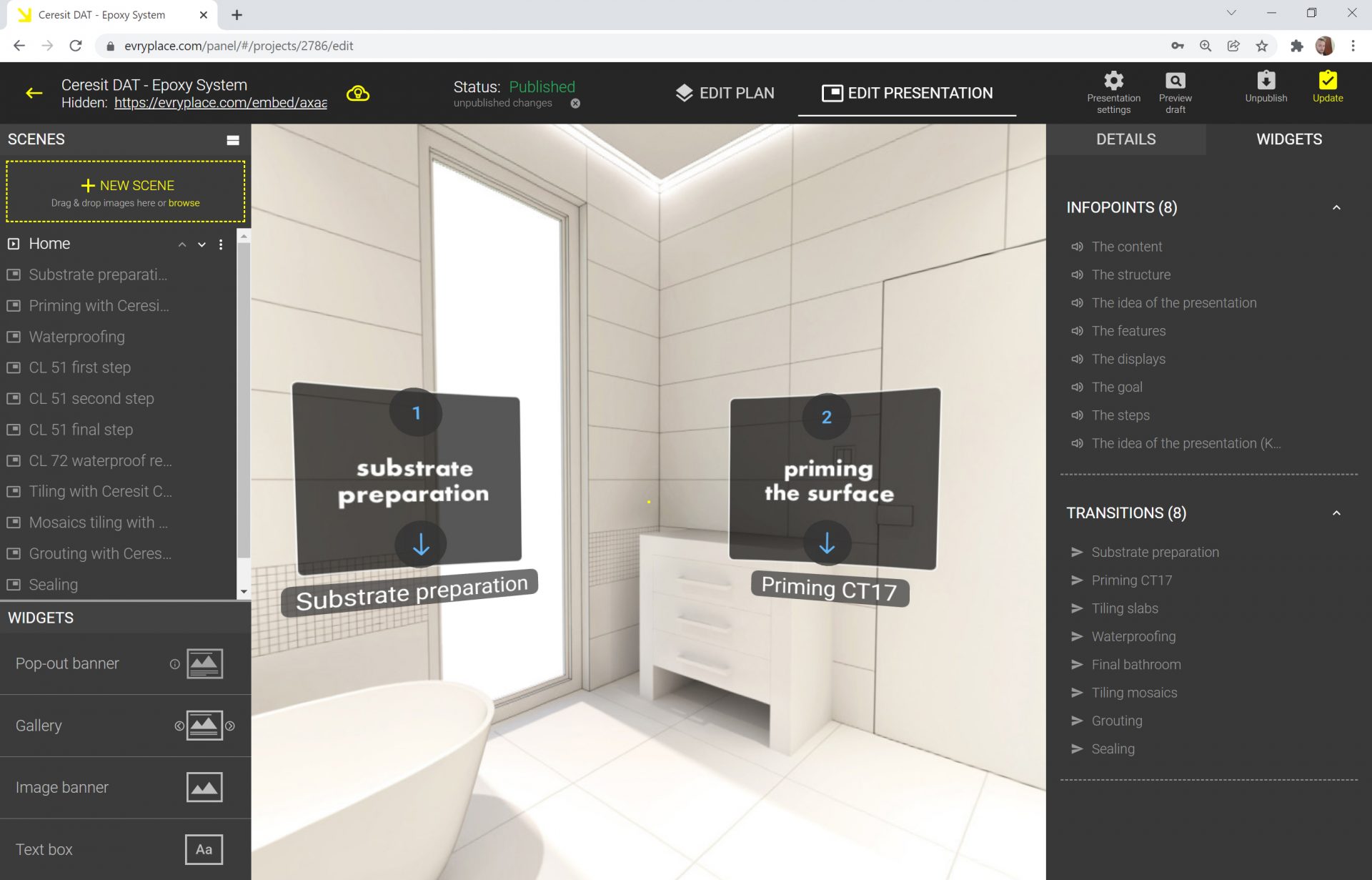 ⭐Maximum security and integrations with on-premise version 
Have all your files and content stored on your own server. Control everything fully.
More affordable than ever
Virtual training isn't as expensive as it used to be. Simulations made with 360° media like photos and videos cost a fraction of the virtual world made with 3D graphics engines like Unity or Unreal.
You just need two things
Be it a factory, a laboratory or an office building.
With Evryplace all you need to start is a 360° camera or a hired professional to capture the 360° footage and Evryplace subscription.
Does immersive virtual training work? Benefits of VR.
Taking training to the next level
40% of the v-learners saw an improvement in confidence compared to classroom learners and 35% improvement over e-learners to act on what they learned after training in VR.
V-learners were 4 times more focused during training than their e-learning peers and 1.5 times more focused than their classroom colleagues.*
V-learners felt 3.75 times more emotionally connected to the content than classroom learners and 2.3 times more connected than e-learners.
V-learners completed training 4 times faster than classroom training.
*Seeing is believing: How virtual reality and augmented reality will transform business and the economy
What kind of trainings can be made in VR?
Job training
Show your workers how to perform their tasks correctly and minimize the number of mistakes through an engaging virtual journey. VR is a perfect medium for teaching both hard and soft skills. Evryplace gets you covered on all your employees' training needs.

The key to a successful company is its people. Learning and development should be constant to ensure the highest level of professionalism among your team.
Onboarding
Integrate new employees with a company and its culture, and give your new workers the tools and information needed to become productive members of the team. Especially effective for corporate training where once created VR training experience can be used multiple times without any extra costs.
Section of assembly line
Vivid illustration with all the details of the assembly line exposed with a clear narrative through a vr headset.

Use the fact that virtual training can record and show every aspect and state of the assembly line without having it to be stopped more than once. Spatial orientation during training achieved in VR is quick, easy and extremely efficient with Evryplace.
Preparing for work
Efficiently teach your employees skills in areas of your interest. Do it in a virtual education-based environment before they have hands-on experience in your company.

Utilize the technology to leverage your spendings on preparation of your employees compared to traditional training. Minimise losses caused by new workers' errors and improve efficiency at the same time.
Safety trainings
Provide your employees with an extensive range of information on how to avoid hazards which might otherwise impact your production. More and more companies use virtual training solutions nowadays.

As the paradigm shifts away from one on one and in-classroom teaching employees expect more modern ways of learning health and safety. Safety hazards cost money and Evryplace will let you avoid them.
Tutorials
Teach your employees in an interactive and specific way, by walking them through a process in a realistic environment. Harness the power of immersive learning and use it to your advantage and get an edge over the competition.

VR experience is undoubtedly the future of all kinds of job tutorials. Traditional training methods are becoming obsolete as they do not engage workers on a high level and certainly do not help your employer branding be associated with being modern.
Ready for Enterprise Integration 
Power API allowing for integration with client legacy systems and centralized client databases.
Integrate with multiple systems and client's preferred hardware solution – connecting via mobile devices, local networks or over the cloud.